Michael Gurian is a marriage and family counselor in private practice and the New York Times bestselling author of twenty eight books published in twenty two languages. The Gurian Institute, which he co-founded, conducts research internationally, launches pilot programs and trains professionals. As a social philosopher, Michael has pioneered efforts to bring neuro-biology and brain research into homes, schools, corporations, and public policy. A number of his books have sparked national debate, including THE WONDER OF BOYS, THE WONDER OF GIRLS, BOYS AND GIRLS LEARN DIFFERENTLY!, and LEADERSHIP AND THE SEXES.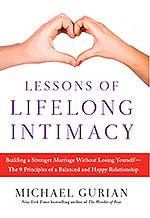 View Michael's latest book:
Lessons of Lifelong Intimacy


Michael provides keynotes and consulting throughout the world, and his work has been featured in professional journals and major media, including the New York Times, Wall Street Journal, Forbes Magazine, Time, Newsweek, Educational Leadership, Psychology Today, Family Therapy, and the Today Show, Good Morning America, CNN, PBS, and National Public Radio. He has been called "the people's philosopher" for his ability to bring together scientific principles and people's every day lives.

Michael's work is research-driven, science-based, and strategies-focused. Michael provides keynotes, training, and consulting for conferences, schools and school districts, businesses, corporations, community agencies, and other organizations. To invite Michael to speak or provide consulting, please contact: michaelgurian@comcast.net.

Michael provides Parent Coaching and Relationship Coaching on an individual and family basis. He is deeply committed to helping parents and couples to flourish in our complex times. To learn more, please click here

click to visit:


Gurian Institute – Gender effectiveness training for parents and educators.

To organize a summit in your community,
click here Helping Boys Thrive Summits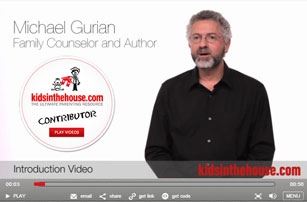 kidsinthehouse.com – See videos here on Michael's kidsinthehouse.com page

Partnering with Faith Communities -- New Rites of Passage Programs for Boys and Girls.


Click here for a full list of Books & DVDs >>>

Authors@Google: Michael Gurian
Michael visits Google headquarters to discuss his book, please view Leadership and the Sexes on the www.genderleadership.com site


Sign up for Michael Gurian's mailing list: