STRATEGIES FOR TEACHING BOYS AND GIRLS – ELEMENTARY LEVEL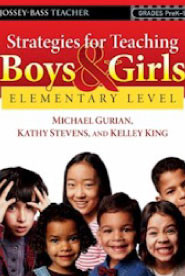 STRATEGIES FOR TEACHING BOYS AND GIRLS – ELEMENTARY LEVEL
A workbook for educators.
In his best-selling classic Boys and Girls Learn Differently, Michael Gurian explained the origin and nature of gender differences in the classroom. His important book explored the behavior teachers observed and the challenges they faced with both boys and girls in their classrooms. Taking the next step, Strategies for Teaching Boys and Girls offers teachers a hands-on resource that draws on the Gurian Institute's research and training with secondary schools and school districts. The workbooks presents practical strategies, lessons, and activities that have been field-tested in real classrooms and developed to harness boys' and girls' unique strengths.
The workbooks are designed to help teachers build a solid foundation of learning and study habits that their students can use in the classroom and at home. It covers the key curricular areas and offers proven techniques to make learning, no matter what the subject, more engaging for all students.
The workbooks are an essential resource for all teachers who want to improve their practice and get the most from all students, whatever their gender.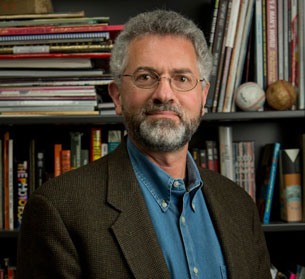 MICHAEL GURIAN is a New York Times best-selling author of twenty eight books, including The Wonder of Boys, The Wonder of Girls, and What Could He Be Thinking? He has been featured multiple times in nearly all the major media, including the New York Times, the Washington Post, USA Today, Newsweek, Time, The Today Show, Good Morning America, National Public Radio, The 700 Club, and many others.
"

The Gurian Institute

 provides us with powerful research put in practical form that will do amazing things in our classrooms and in our students' lives."
Renee Parker
assistant principal (9th and 10th grades), Hope High School, Hope, Arkansas
"[A] wealth of practical ideas on how to change classrooms from places where mostly girls 'sit and git' to places where both boys and girls 'engage and range' in authentic education."
Judith Kleinfeld
director, Boys Project, University of Alaska, Fairbanks
"The natural question when teachers become aware of the brain research on gender differences is: 'What can I do in my classroom?' This book provides the answers."
Karen Boyk
Certified Gurian Trainer and Classroom Teacher