THE MINDS OF BOYS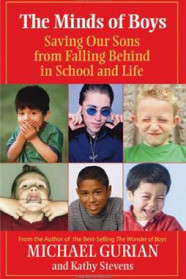 THE MINDS OF BOYS

Saving Our Sons from Falling Behind in School and Life.

Michael Gurian, author of THE WONDER OF BOYS, and Gurian Institute training director Kathy Stevens, emeritus, have written a revolutionary new book that confronts what many parents and teachers believe to be a "boy's crisis." Boys receive up to 70% of the Ds and Fs given all students, they create 90% classroom discipline problems, most high school dropouts are boys, millions of American boys are on Ritalin and other mind-bending control drugs, only 41% of college students are boys, and three out of four learning disabled students are boys.
Gurian and Stevens empower parents and teachers by presenting a whole new way of working with boys based on the success of Gurian Institute programs in schools across the country, and the latest research and application of neuro-biological research on how boys' brains actually work, how they are different from girls, and how they can learn very well if they're properly taught.
THE MINDS OF BOYS includes ways for every parent to understand and influence how their own boy is doing in terms of the correct learning environment, how boys are motivated, how to use the arts and athletics to teach boys (whether or not they are sensitive boys, aggressive boys, restless or bored boys), the potential options for separate sex education at crucial periods of a boy's life, and how to best utilize the essential role of the parent, teacher, and community. This cutting-edge method has begun to change educational culture throughout the US, Canada, England and Australia, with educators in Alabama, British Columbia, Colorado, California, Missouri, Oregon, North Carolina, Wisconsin, Minnesota, Florida, Washington, New York, and Texas, all reporting excellent results.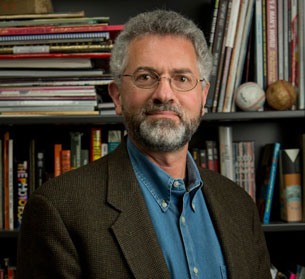 MICHAEL GURIAN is a marriage and family counselor and New York Times best-selling author of twenty eight books, including The Wonder of Boys, The Wonder of Girls, and What Could He Be Thinking? He has been featured multiple times in nearly all the major media, including the New York Times, the Washington Post, USA Today, Newsweek, Time, The Today Show, Good Morning America, National Public Radio, The 700 Club, and many others.
"THE MINDS OF BOYS provides invaluable information for parents and educators to help them improve boys' academic and social success."
Mike Merrifield
Colorado House of Representatives, Chair of the Education Committee
"Wonderfully readable, The Minds Of Boys fills a great void for parents and educators by offering practical ways to change the developmental course for boys at risk. 

Gurian

 and Stevens show us that we don't have to surrender our boys to depression or school failure:  an essential piece of school reform!"
Robin Karr-Morse
Author of Ghosts From The Nursery
"THE MINDS OF BOYS is a great act of love you can do for your son."
Scott Haltzman
M.D., Psychiatrist, Rhode Island
"THE MINDS OF BOYS is a must read for educators from preschool through young adulthood, and any parent or grandparent who is raising a boy. This book is well researched, offering concrete ways to help our boys develop and flourish in and out of school."
Dr. Paul D. Slocumb
Author of Hear Our Cry: Boys in Crisis
"THE MINDS OF BOYS is a compassionate and well-considered exploration of the educational crisis many of our boys face. It provides a giant leap in our empathy for what it means to be a boy in our culture. For parents and teachers especially, this book helps them provide boys support through their developmental stages.  I regret that I did not have this book in hand while raising my son."
Pat Crum
Director/Co-Founder of the Family Nurturing Center of Michigan.
"In The Minds of Boys, 

Michael Gurian

 and Kathy Stevens provide a very readable description of the current academic dilemma affecting a large number of boys."
Sandra F. Witelson
Albert Einstein/Irving Zucker Chair in Neuroscience, McMaster University
"THE MINDS OF BOYS is a wonderfully practical and enjoyable book to read. I thoroughly enjoyed its insights, data and practical strategies.  It will help empower parents to demand social justice for boys in school."
tephen J. Bavolek
Ph.D., Founder, The Nurturing Parenting Program
n The Minds of Boys, a follow-up to his best-selling The Wonder of Boys, social philosopher and therapist Michael Gurian, along with Kathy Stevens, a specialist in education and child development, makes a strong case for an educational crisis involving boys. (The Minds of Boys) is logically organized, readable, and meticulously documented.
Library Journal
August 2005
"Michael Gurian had the courage to talk about boys before it was popular. His new book, THE MINDS OF BOYS, written with educator Kathy Stevens, takes this work further.  It articulates the issues from a brain-based approach, with supporting research.  It then gives very practical examples for interventions.  I highly recommend this book to anyone who works with boys professionally or personally. I found the book to be extraordinarily helpful.
Ruby Payne
Author of A FRAMEWORK FOR UNDERSTANDING POVERTY
"THE MINDS OF BOYS is a gift to parents, teachers and anyone else involved in raising or nurturing boys.  It is filled with cutting edge neuroscience, yet has the warmth of a wise professional."
Daniel Amen
MD, Author of Making A Good Brain Great
The "Mind of Boys" is an excellent read.  I found it enlightening not only as a neuroscientist but also as the mother of a young boy.  It has absolutely changed the way that I think about boys (and men) and the ways in which they express their enthusiasm for life.
Tracey J. Shors
Ph.D. Department of Psychology; Center for Collaborative Neuroscience Rutgers University
"The Minds of Boys provides a valuable service not only to parents and teachers but also policy makers.  Boys today are languishing academically.Gurian and Stevens provide important analysis and practical solutions."
Chistina Hoff Sommers
Author of THE WAR AGAINST BOYS
"Parents perplexed by their bright sons who constantly struggle in school will find hope in The Minds of Boys."
Soledad O'Brien
USA Weekend and CNN
"THE MINDS OF BOYS...a call for a reassessment of how we educate our sons (that) is long overdue."
Washington Post Book World
"Parents of boys have always known it in their hearts. Boys learn differently from girls. Michael Gurian not only knows it and can prove it, but has ideas about how to help boys succeed.  His THE MINDS OF BOYS, written with Kathy Stevens, shows how to help boys in the classroom and at home."
Nancy Churnin
Dallas Morning News
"In The Minds of Boys, Gurian and Stevens use biological research and more than 20 years of classroom experience to present a detailed plan of how to most effectively teach boys."
NEA Today
November 2005 (National Education Association)
"In THE MINDS OF BOYS, Michael Gurian and Kathy Stevens target their advice to both parents and teachers, and stress practical information, from nutritional guidelines to recommended classroom layouts."
Education Week
September 7, 2005
"The ideas in THE MINDS OF BOYS seem to be catching on.  The Gurian Institute has trained more than 15,000 teachers."
Newsweek
September 19, 2005