BOYS AND GIRLS LEARN DIFFERENTLY!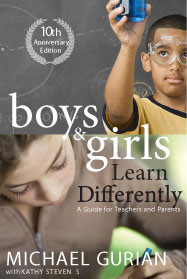 BOYS AND GIRLS LEARN DIFFERENTLY!
A guide for teachers and parents.
Since its debut ten years ago, BOYS AND GIRLS LEARN DIFFERENTLY! has been sparking conversation on gender difference, how it affects learning, and how knowing about gender differences can help close achievement gaps and increase teacher effectiveness.  As Michael Gurian said, "A powerful nexus of social change has been building, one in which girls' and boys' issues can be dealt with concurrently."
Now gender-based learning has become an accepted reality, and has had profound implications on how classrooms are designed, built and utilized – from kindergarten to college.  This 10th anniversary edition not only includes updates on the latest brain research, compiled and examined with the help of Gurian Institute Executive Director, Kathy Stevens, but also marks Michael Gurian's decade-long impact on learning and education, including wisdom-of-practice research from schools around the country.
In this special anniversary edition, parents and teachers discover practical strategies and a professional development road map that has been proven to help schools and parents leverage the strengths of each child.  It is a powerful read for anyone who wants to support the achievement and education of boys and girls.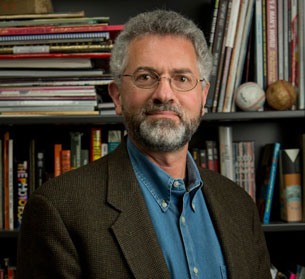 MICHAEL GURIAN is the New York Times best-selling author of twenty eight books, including The Wonder of Boys, The Wonder of Girls, and What Could He Be Thinking? He has been featured multiple times in nearly all the major media, including the New York Times, the Washington Post, USA Today, Newsweek, Time, The Today Show, Good Morning America, National Public Radio, The 700 Club, and many others.
"Combines theory and practical suggestions in an effective, readable text. Recommended."
Library Talk
"Provides guidelines for brain-based innovations that will motivate and inspire everyone— teachers, parents, policymakers, and caretakers— interested in educating kids."
The African Sun Times
"Calls for many changes if we are to make schools the best that they can be."
American Secondary Education
"Guidance on how to create 'ultimate classrooms' at all grade levels."
Chicago Tribune
"From the beginning of time, parents and sensitive teachers have observed differences in the behavior, learning styles, and focused interests of girls and boys. Defying the political correctness that is today's common wisdom, Gurian and the contributing authors draw on emerging neuroscientific data to justify these perceptions. While never allowing us to lose sight of the reality of individual differences, they suggest creative ways to modify the learning environment to encourage a broader spectrum of achievement in both gender groups."
Edward Zigler
Sterling Professor of Psychology, Yale University, and one of the original planners of the national Head Start program.