THE WONDER OF GIRLS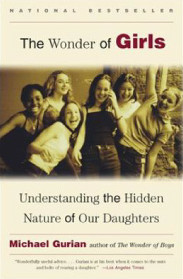 THE WONDER OF GIRLS

Understanding the hidden nature of our daughters.

Michael Gurian, whose national bestseller The Wonder of Boys presented a radical and enlightening view of parenting sons, now offers a groundbreaking approach to raising daughters. In The Wonder of Girls, Gurian, himself the father of two girls, provides crucial information for fully understanding the basic nature of girls: up-to-date scientific research on female biology, hormones, and brain development and how they shape girls' interests, behavior, and relationships.
He also offers insight into a culture mired in competition between traditionalism and feminism and a new vision that provides for the equal status of girls and women yet acknowledges their nature as complex and distinct from men. He explains what is "normal" for girls each year from birth to age 20; what developmental needs girls face in each stage; how to communicate effectively with girls; and how to cope with developmental crises such as early sexuality, eating disorders, parental divorce, and more.
With personal insights, practical tips, real-life anecdotes, and accessible science, The Wonder of Girls creates a new parenting paradigm. Key elements include:
a nature-based approach to why girls are the way they are
the connection between the need for profound attachment and the physical and brain development of girls
support for a girl's inherent need for intimacy
tools to protect girls' self-esteem and emotional life
a new approach to girls' character development and rites of passage.
The Wonder of Girls is a revolutionary approach to raising girls that combines groundbreaking biological research with practical parenting advice.
Bestselling author Michael Gurian debunks long-standing myths about girls and helps parents get to know their daughters from the inside (brain, hormones, physiological development) out. Understanding the developmental stages of basic female nature will help parents find the answers to common questions, such as:
how can I provide the best discipline for my daughter without crushing her independence or self-esteem?
how much backtalk should I allow from my daughter?
how do I help my daughter get through my divorce?
how can I help my daughter handle her own feelings and emotions on a daily basis?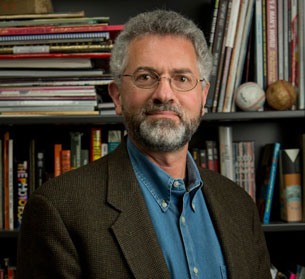 MICHAEL GURIAN is a New York Times best-selling author of twenty eight books, including The Wonder of Boys, The Wonder of Girls, and What Could He Be Thinking? He has been featured multiple times in nearly all the major media, including the New York Times, the Washington Post, USA Today, Newsweek, Time, The Today Show, Good Morning America, National Public Radio, The 700 Club, and many others.
"Michael Gurian shares intriguing insights in THE WONDER OF GIRLS."
Seattle Times
"The WONDER OF GIRLS is...an excellent choice."
Library Journal
(THE WONDER OF GIRLS) is explosive, bound to be controversial, a powder keg...Gurian raises interesting questions."
USA TODAY
"In THE WONDER OF GIRLS, Michael Gurian has written an eminently sensible book."
The Daily Telegraph (London)
"I was grateful to get to  the advice section of The Wonder of Girls, which categorizes girls by age...wonderfully useful advice....Gurian is at his best when it comes to the nuts and bolts of rearing a daughter."
The Los Angeles Times
"In THE WONDER OF GIRLS, therapist 

Gurian

 probes the unique aspects of girls' emotional, social and physical development in a follow-up to his bestselling THE WONDER OF BOYS.  He urges parents to use a new model in raising girls (he calls it "Womanism") in which girls establish a three-family system (the nuclear family, the extended family and institutions such as church and school) that will meet their need for intimate relationships.  

Gurian's

arguments (will ) stir controversy and inspire thought."
Publisher's Weekly
"I found the THE WONDER OF GIRLS a wonderful addition to the literature already available on raising girls. What I liked best was its constant correlation of developing biology in women to their psychological struggles, giving the authenticity that is sorely needed. Not only that, it gives parents and professionals alike a new framework to understand girls' development from a multi-perspective. I also especially liked how it provided concrete ways that fathers and mothers could understand their daughters' progress through different stages, and to understand that their lives are a progression along with brain development capacities. I heartily endorse this new balanced way to understand how wonderful the capacities of girls and women are, and so vital to the nurturing of their infants, families and society. Bravo!"
Deborah Sichel
M.D., author of Women's Moods: What Every Woman Must Know About Hormones, the Brain, and Emotional Health
"In THE WONDER OF GIRLS, 

Michael Gurian

 has given us a gift, an exciting book that parents of daughters will consult over and over again.  Gurian leads us in a new direction as he challenges parents to understand and value our daughters' desire for attachment.  Women will recognize themselves as well as their daughters in this thought-provoking book.  Bravo, Michael!"
Ann F. Caron
author of Don't Stop Loving Men
"Finally, a sensitive and scientifically knowledgeable writer has given us a book on girls. Gurian's engrossing book, THE WONDER OF GIRLS, is important not only for parents, but for anyone who cares for, educates, or makes policy affecting the lives of girls and women."
Christina Hoff Sommers
author of Who Stole Feminism?