SAVING OUR SONS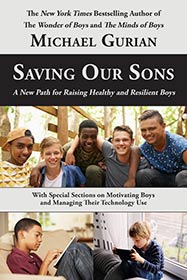 SAVING OUR SONS
A New Path for Raising Healthy and Resilient Boys
by Michael Gurian
Publisher: Gurian Institute Press
February  1, 2017
Boys and their communities are challenged today in ways they have not been before. Dr. Michael Gurian has studied and served children and their families for thirty years. His The Wonder of Boys (1996), is credited with sparking the "boys' movement."
In Saving Our Sons, he features the latest research in male emotional intelligence, male motivation development, neurotoxicity and the male brain, and electronics and videogame use.
Linking practical solutions with strategic new policies based on twenty years of field work through the Gurian Institute, Dr. Gurian provides a seven-stage model for the journey to manhood in the new millennium.
Moving effortlessly between the practical and the political, Dr. Gurian also tackles social and cultural issues facing our sons. Two of the book's chapters provide readers with successful ways to challenge governmental and academic institutions, as well as the media, to see boys fully and fairly.
In its eight chapters, Saving Our Sons is a unique combination of powerful writing, new research, practical strategies, and passionate social advocacy that helps our nation act on behalf of boys and young men–one home, one school, and one community at a time.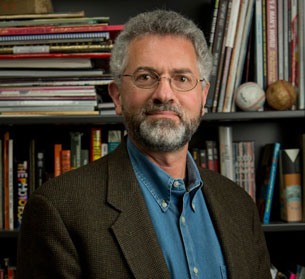 MICHAEL GURIAN is a New York Times best-selling author of twenty eight books, including The Wonder of Boys, The Wonder of Girls, and What Could He Be Thinking? He has been featured multiple times in nearly all the major media, including the New York Times, the Washington Post, USA Today, Newsweek, Time, The Today Show, Good Morning America, National Public Radio, The 700 Club, and many others.
Michael Gurian is a leading-edge teacher with the rare ability to combine the personal, the practical, and the political in very accessible and powerful form. In Saving Our Sons, he has written a real page-turner. This is a very important book
Daniel Amen, M.D.
Author of Unleashing the Power of the Female Brain and The Brain Warrior's Way
Michael Gurian's SAVING OUR SONS is an immensely powerful mirror on the state of boyhood in America. Dr. Gurian's depiction of the problems and issues facing our sons is remarkable in its thoroughness. The book's tone is forceful but not strident, warm and engaging without sentimentality or hyperbole. Gurian provides practical solutions for each issue he explores--economic, social, emotional, political, and personal. This is a must read for every one in America and indeed the world who cares about and is caring for our boys
Troy Kemp
Executive Director of The National Center for the Development of Boys
Michael
Gurian

is America's most passionate advocate for boys.

Michael Thompson

Ph.D., author of It's a Boy! and coauthor of Raising Cain
There is no one who understands the development of boys better than Michael
Gurian

.

William Damon, Ph.D.

professor of Education, Stanford University, and author of The Moral Child
Michael
Gurian

's work in gender is at the leading edge of our profession and can significantly affect the field of psychology.

Tracey J. Shors, Ph.D.

Department of Psychology, Center for Collaborative Neuro-science, Rutgers University