THE GOOD SON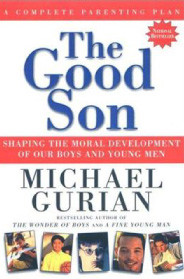 THE GOOD SON

Shaping the moral development of our boys and young men.

Gurian (A Fine Young Man), one of today's premier writers on the subject of male development, moves beyond the realm of sociological and psychological analysis (offered in Eli Newberger's fine The Men They Will Become, see p. 71) to provide a timely and practical parenting guide. Focusing specifically on the subject of moral development, a matter of hot debate in the wake of such tragedies as the Columbine High School shooting. Gurian writes from his own experience as a family counselor. Citing an "increase in ethical numbness, moral distraction, and spiritual emptiness among boys and young men," he examines the roots of potential problems such as the abandonment of our children's moral development to "potentially toxic" visual media and then lays out a well-organized blueprint for ushering boys into adulthood. Gurian discusses such topics as biological and neurological development as well as building spiritual life and dealing with media influence (for example, he notes that a boy of nine or 10 should not "see images he cannot or should not experience with his own body and soul at this time in his life"). Gurian concludes with a list of age-appropriate books and movies that "stimulate moral growth in boys." Parents and caregivers will welcome the direction and reassurance of this outstanding book in their efforts to guide boys "toward loving, wise, and responsible manhood the compassionate life."
— From Publishers Weekly
Copyright 1999 Reed Business Information, Inc.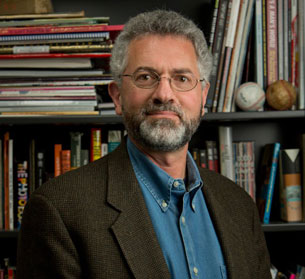 MICHAEL GURIAN is a New York Times best-selling author of twenty eight books, including The Wonder of Boys, The Wonder of Girls, and What Could He Be Thinking? He has been featured multiple times in nearly all the major media, including the New York Times, the Washington Post, USA Today, Newsweek, Time, The Today Show, Good Morning America, National Public Radio, The 700 Club, and many others.
Here are two solid books with practical advice on how to raise well-adjusted, ethical young boys. The Good Son is the culminating third volume of 

Gurian's

best-selling series (

The Wonder of Boys

, 

A Fine Young Man

) about raising young males to become responsible men. Like many recent scholars, such as Gad Cudner (Small Criminal Among Us),

Gurian

offers ethical explanations of youth violence: his "good son parenting plan" revolves around morality and discipline. Astutely synthesizing Jean Piaget's cognitive and Lawrence Kohlberg's moral stages of development, he gives detailed guidelines for instilling "good virtues" during each of three stages of moral development: obedience (birth to six), convention (seven to 12), and moral intuition (13 to 18). On the other hand, and in contrast to Donald Black (Bad Boys, Mad Men: Confronting Antisocial Personality Disorder, LJ 3/1/99), who emphasizes genetic attribution, Newberger (pediatrics, Harvard Medical School) thinks that the best explanation for boys' misbehavior is the interplay of biological drives and "character" development. He claims that boys are born with malleable "innate temperaments" that can be transformed into positive "male characteristics" such as self-control, courage, honesty, and sportsmanship. In short, boys can become leaders without resorting to violence. Both 

Gurian

 and Newberger use anecdotes to show that raising good sons need not be difficult, and their books are timely, insightful additions to the current debate on youth violence and school shootings. Recommended for public and academic libraries. Chogollah Maroufi, California State Univ., Los Angeles, CA.
From Library Journal
Copyright 1999 Reed Business Information, Inc