THE PURPOSE OF BOYS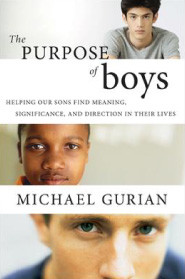 THE PURPOSE OF BOYS
Helping Our Sons Find Meaning, Significance, and Direction in Their Lives.
THE PURPOSE OF BOYS is the final volume in Michael Gurian's trilogy on boys development.  In this book, Gurian presents a tool kit for parents who want to discover how to inspire the ultimate fulfillment of their son's life. As he explains, "purpose" is vital for the success and happiness of every boy. Throughout the book, Gurian shows how parents can help boys build motivation, character, selflessness, meaningful intimate relationships, a sense of responsibility to family and community, pride in their own good work, and mental and physical health.
Based on the latest scientific research regarding how boys develop neurologically, THE PURPOSE OF BOYS reveals what it takes to best support boys and address boys' unique needs, weaknesses, and strengths. The book offers an understanding of what is happening inside a boy's brain as he grows up, from birth through early adulthood. The author also includes an exploration of the roles of the nuclear and extended family, communities, and neighborhoods; the best schools for boys; and specific rites-of-passage experiences and how they influence a young man's personal growth.
THE PURPOSE OF BOYS outlines a map parents can use to help their own sons wrestle with everyday life events and growth. And the book serves as a model to help all our sons seek a successful future, while still boys, adolescents, and young men.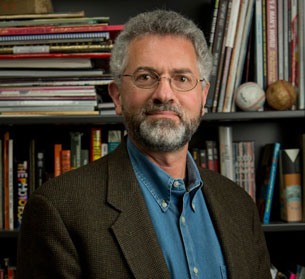 MICHAEL GURIAN is a New York Times best-selling author of twenty eight books, including The Wonder of Boys, The Wonder of Girls, and What Could He Be Thinking? He has been featured multiple times in nearly all the major media, including the New York Times, the Washington Post, USA Today, Newsweek, Time, The Today Show, Good Morning America, National Public Radio, The 700 Club, and many others.
"The Purpose of Boys is a wakeup call for parents, teachers, counselors, and mentors. This book assembles invaluable insights and resources, especially mentoring resources that will assist in the transition of boys to men and eventually propel them to a purpose driven life."
Robert Haley
former President, 100 Black Men of Atlanta
"The Purpose of Boys offers insightful solutions to the problems of so many millennial boys who are 'failing to launch' into productive adulthood."
Judith Kleinfeld
Ph.D., Director of the Boys Project, and Professor of Psychology, University of Alaska
"The Purpose of Boys provides a clear, research-based view on the significance of fully committing ourselves to the important task of raising our sons. It gives us a useful, applicable set of tools and strategies to do so."
Harold S. Koplewicz
M.D., Founder and Director, NYU Child Study Center
"Upon reading Michael Gurian's new book, The Purpose of Boys, I asked my 8 year old, Evan, what he most anticipated about the future. He said, "Being awesome." I then asked him what he most feared about the future. He said, "Not being awesome."  This book changed the way I think about my son and his future, and even more importantly -- how he thinks about his future. This is a great book."
Tracey J. Shors
Ph.D. Department of Psychology and Neuroscience, Rutgers University
"Family therapist, author and boy advocate Gurian (The Wonder of Boys; The Minds of Boys) observes that many boys are struggling to find a sense of purpose, and society has not sufficiently stepped up to the plate to help. Gurian paints a grim picture of boys who have lost their footing; many are failing in school; turning to drugs, alcohol or gangs; and engaging in violent behavior. Gurian attributes this disturbing trend to a lack of purpose and urges parents to help their male offspring channel their energies into productive lives. By employing a three-family system, Gurian argues, parents can join together with other adults—leaders, mentors, coaches—and such institutions as schools and churches, to help boys refocus and get back on track. The author offers practical suggestions for helping parents address boys' needs, tackling such issues as sexuality, work and overuse of electronic media. Particularly useful are Gurian's boxed questions for discussion, which will help parents and educators communicate directly with boys themselves. He also includes suggestions to help boys succeed in academic settings, for example, using movement, project-driven curricula and debate. Gurian's team approach to raising a son gives parents the tools and encouragement they need to help boys find direction and fulfillment."
Publishers Weekly
3/2/2009
"Michael Gurian is America's most passionate advocate for boys.  In The Purpose of Boys, Gurian creates a rich reading experience and a clear recipe for helping boys to find purpose in their lives."
Michael Thompson
Ph.D., author of It's a Boy! and coauthor of Raising Cain
"There is no one who understands the development of boys better than Michael Gurian. In this insightful new book, Gurian offers useful advice about how to help boys succeed in the key challenge of today's world, finding purpose in life."
William Damon
Ph.D. Professor of Education, Stanford University; Author, The Path to Purpose: Helping our Children find their Calling in Life