THE INVISIBLE PRESENCE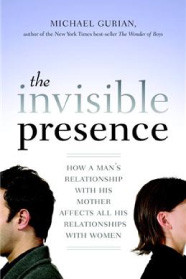 THE INVISIBLE PRESENCE

How a man's relationship with his mother affects all his relationship with women.

August 10, 2010—Does your partner display the following tendencies (or if you're a man, do these proclivities sound familiar to you):
He often tries to prove his masculinity in front of other men or women
He goes out of his way to court danger
He sacrifices intimacy with family in favor of the professional goals he believes will make him feel secure
He is unable to commit to relationships longer than a few months or a year's time.
These statements describe a man who may be operating more out of fear than confidence.  To better understand his mindset, one place to look is at a man's relationship with his mother.
In best-selling author (The Wonder of Boys) Michael Gurian's classic book The Invisible Presence (originally published in 1994, under the title Mothers, Sons, and Lovers) he explores the intricate relationship between a son and his mother, and how that relationship must evolve in order for the young boy to individuate and be initiated into manhood, confident in his powers and no longer dependent on his parents for affirmation.  If this transition is fraught with anxiety, despair, or humiliation, the likelihood is high that these grown men will have difficulties relating with women.
This is not a book about heaping blame on all mothers of sons.  Letting go of a child is often painful, particularly for mothers, who feel the child they bore is "theirs."
But if this initiation does not happen in a healthy way, the grown man will move into adulthood with fear, guilt, and a feeling of inadequacy.  Whether a mother is neglectful to her pubescent son, critical of men as inherently flawed, or anxious or smothering, the affects to the son's masculine psyche can be deep and far-reaching.
"Part of the core development of a child is his knowledge that there is a safe place, and that safe place is with Mom." Gurian says, "But to grow up, he must be able to survive fate and crisis by developing his own safe place and place of wholeness. It must be a place he controls, from within."
The Invisible Presence takes men on a "hero's journey" through tasks and rituals designed to connect men with their pain, grief, fear, and strength.  It will also help the mothers and lovers in their lives to better understand how a boy becomes a man and how a man becomes a secure and intimate partner.
Michael Gurian is a pioneer in the study and application of gender studies as they affect homes, schools, businesses, corporations, and public policy. Cofounder of the Gurian Institute, he teaches, lectures, and leads workshops in the United States and internationally. He is the author of more than twenty-five books, including Leadership and the Sexes and The Wonder of Boys.
ering differences between the sexes.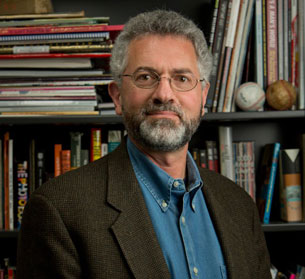 MICHAEL GURIAN is a New York Times best-selling author of twenty eight books, including The Wonder of Boys, The Wonder of Girls, and What Could He Be Thinking? He has been featured multiple times in nearly all the major media, including the New York Times, the Washington Post, USA Today, Newsweek, Time, The Today Show, Good Morning America, National Public Radio, The 700 Club, and many others.
"Enlivened by examples and easy to read, this book makes a contribution to the literature on male personal development."
Library Journal
"Sensitive, thoughtful, readable, and practical. Michael Gurian's work has the potential to transform men and women from adversaries into respected partners and friends."
Carol S. Pearson
author of The Hero Within
"A caring and compassionate journey. Michael Gurian teaches us to separate the threads of our mothers' influence in our lives—the parts we love, as well as the parts we hate—and to claim all the power contained in the mother–son bond."
Warren Farrell
author of The Myth of Male Power
"This absorbing book explores, with great feeling, the positive and negative features of the mother-son bond and how they show up in adult relationships. Michael Gurian uses mythic stories and examples that help us understand how we men got to be the way we are. He also offers practices that empower us to become what we can be, fearless lovers. Women will also benefit from this book since it helps them see into our wounds and our potential to grow from them."
David Richo
PhD, author of How to Be an Adult in Relationships