SUCCESSFUL SINGLE SEX-CLASSROOMS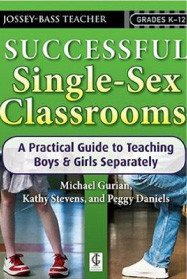 SUCCESSFUL SINGLE SEX-CLASSROOMS
A practical Guide to teaching boys and girls separately. 
Here is an essential resource for teachers and administrators who want to establish single-gender classes, and for anyone already working in schools—public, private, or parochial—with single-sex programs. The book offers educators important information about gender-based brain science and provides practical, effective strategies for single-sex schools and classrooms.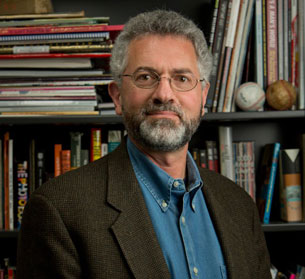 MICHAEL GURIAN is a New York Times best-selling author of twenty eight books, including The Wonder of Boys, The Wonder of Girls, and What Could He Be Thinking? He has been featured multiple times in nearly all the major media, including the New York Times, the Washington Post, USA Today, Newsweek, Time, The Today Show, Good Morning America, National Public Radio, The 700 Club, and many others.
"HOW DO I HELP HIM? is a must have and use now book that gives professionals fresh direction, insights, and strategies for working with boys and men. Written by Michael Gurian, one of the world's foremost experts on male development, this book empowers and equips us to alter counseling environments and theories to work well with males. As Founder of a Counseling and Treatment Center 27 years ago, I only wish this groundbreaking book had been available earlier. "
Gregory Jantz
Ph.D., Founder, the Center for Counseling and Health Resources, and Author of HEALING THE SCARS OF EMOTIONAL ABUSE.
HOW DO I HELP HIM? is a powerful and practical book. It provides a great weaving of stories, statistics and research. While the book was written with therapists and social workers in mind, it actually helps anyone who wants a richer understanding of gender. This book energizes me! I hope everyone in the psychology, law, criminal justice, and mental health fields will read it.
Michael Piraino
National Director, Court Appointed Special Advocates (CASA).
"In HOW DO I HELP HIM?, Michael Gurian combines brain science, counseling theory, and case study into a readable and informative synthesis that is valuable for those seeking to address the needs of men and boys in therapeutic settings. Amidst all the rhetoric surrounding the "boys' crisis" today, Gurian provides a clear voice of reason that clarifies the problems and offers plausible solutions. His writing style, as always, is crisp and compelling. This book makes a valuable contribution to the ongoing discourse surrounding the issues that he presents."
Frances R. Spielhagen
Ph.D., Director, Center for Adolescent Research and Development, Mount Saint Mary College, Newburgh, New York.
In HOW DO I HELP HIM?, Michael Gurian captures eloquently why talk therapy is so often ineffective for males. Gurian's understanding of boys and men and his wisdom regarding how to alter our approaches can, and hopefully will, change the therapy landscape exponentially in the direction of being meaningful and effective. I highly recommend this book to everyone in the helping professions.
JoAnn Deak
Ph.D., Author of GIRLS WILL BE GIRLS and HOW GIRLS THRIVE.
"In his insightful and practical new guide, HOW DO I HELP HIM?, Michael Gurian, explains why so many men and boys dislike traditional counseling. He argues persuasively that males may resist open-ended discussions of their "feelings," but they are hungry for mentoring and eager to talk about their core issues of manhood and motivation. This guide is filled with many helpful examples for engaging the male brain. I recommend this book for any therapist who has ever been frustrated in their attempts to reach a men and boys---and that's all of us!
Michael Thompson
Ph.D., author of "IT'S A BOY!: YOUR SON"S DEVELOPMENT FROM BIRTH TO EIGHTEEN, and writer/producer of the PBS special RAISING CAIN: PROTECTING THE EMOTIONAL LIVES OF BOYS.