LOVE'S JOURNEY
How can a modern relationship possibly survive? By looking to the past, for the age-old mythic traditions of the world provide all the advice we need about love, according to Michael Gurian. And the wisdom they offer is strikingly similar across cultures: a relationship must ultimately look beyond itself and be consciously accepted as a spiritual path. Gurian has drawn on a range of spiritual and mythic traditions to create with the new model for, relationship that he presents in his popular workshops. This model, called the "Lover's Journey" consists of four distinct "seasons": – The Season of Enchantment: the springtime of falling in love – The Season of Awakening: the summertime, when the euphoria of romance is past and we learn independent coexistence – The Season of Partnership: the autumn of maturity, when the fruits of our joint efforts can be enjoyed – The Season of Nonattachment: the winter of companionship, quietude, and the letting-go of old age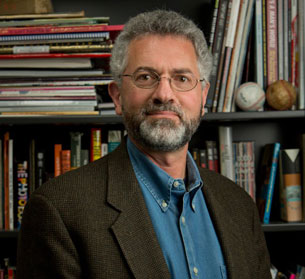 MICHAEL GURIAN is a New York Times best-selling author of twenty eight books, including The Wonder of Boys, The Wonder of Girls, and What Could He Be Thinking? He has been featured multiple times in nearly all the major media, including the New York Times, the Washington Post, USA Today, Newsweek, Time, The Today Show, Good Morning America, National Public Radio, The 700 Club, and many others.
A wise, beautifully written, and very useful book about the human quest for intimacy.
Gay and Kathlyn Hendricks
coauthors of Conscious Loving
This passionate book serves as a roadmap for intimate partners over the journey of an entire lifetime and as an important tool for moving past power struggle and on into joyous, fulfilling life partnership.
John Gray
Ph.D., author of Men Are from Mars, Women Are from Venus