AN AMERICAN MYSTIC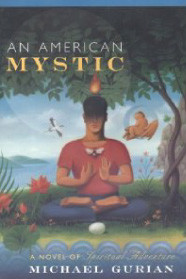 AN AMERICAN MYSTIC

A novel of spiritual adventure

A beautiful new novel that seamlessly melds spiritual awakening with intriguing adventure
Hermann Hesse's Siddhartha, James Redfield's The Celestine Prophecy, Michael Murphy's Golf in the Kingdom, Dan Millman's The Way of the Peaceful Warrior all have breathed exciting, novelistic life into metaphysical concepts. Now, An American Mystic joins their company.
An American Mystic reveals the quest of a charismatic young hero who–under the tutelage of an aging Sufi master–discovers the ten elements of enlightenment. Ben Brickman, an American graduate student in psychology whose thesis on divine hallucinations has stalled in writer's block, is haunted by bizarre dreams as he makes ends meet in Paris. Meanwhile, on the Aegean coast of Turkey, nearly a hundred people have experienced a powerful phenomenon–an apparently divine figure, calling himself "the Magician," who exudes a feeling of peace and who promises, in the near future, to reveal a vital message for the twenty-first century. Is this "Magician" merely a hallucination or is he a divine messenger? Not until Ben has completed the ten tasks of enlightenment will the full truth be revealed and the reader gifted with a new transformative vision.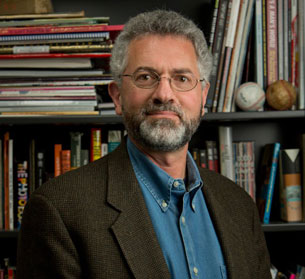 MICHAEL GURIAN is a New York Times best-selling author of twenty eight books, including The Wonder of Boys, The Wonder of Girls, and What Could He Be Thinking? He has been featured multiple times in nearly all the major media, including the New York Times, the Washington Post, USA Today, Newsweek, Time, The Today Show, Good Morning America, National Public Radio, The 700 Club, and many others.
Psychotherapist and parental-advice author Gurian (The Good Son) ventures into fiction with a novel that traces a young American's journey to enlightenment and that is likened by the publisher to Siddhartha and The Celestine Prophecy. Ben Brickman, a 30-year-old psychology student in Paris, has the first of a series of intensely symbolic--and as it turns out, prophetic--dreams, and soon embarks, with teacher/guide Josef Kader, on a quest to discover his life's mission, the purpose of humanity and the divine truths of the universe. These pursuits take Ben and Josef to Turkey, and to the mystical figure known as "The Magician," an enlightened person able to span the dimensions and bring forth cosmic knowledge. Ben's adventures are presented as a series of "found" diary entries, and his notes reveal both his epiphanies and the testing of his faith. Saddled with heavy-handed foreshadowing, Ben's discoveries--about his dreams, his ability to travel outside his body, his strange sicknesses and his worst experiences--unfold with few surprises and little dramatic tension. It turns out he is destined to play the role of "messenger," sent to explain to the world the Magician's 10 steps toward spiritual revelation. These steps are simply those precepts espoused by each major religious faith embracing the common concept of love and universality; while the tenets contribute a spiritual, educational core to the novel, Gurian provides no justification for rejecting the differences between the major religions. His prose style is best when it's down-to-earth, as in describing the atmosphere of Turkish locales, but he repeatedly sacrifices full characterizations and plot consistency for less compelling, albeit dramatic, passages of mystical truth telling. 6-city author tour.
Publishers Weekly
Michael Gurian, whose previous books gave voice to his impressive gifts as a psychotherapist, father, and social commentator, now ventures into the realm of spiritual fiction in American Mystic. Ben Brickman is an American living in Paris who is crippled by writer's block. Eventually he meets a Turkish mystic named Josef who consents to become his teacher--but only if he agrees to travel with Josef to Istanbul. Whenever Ben turns a chance encounter into an opportunity for spiritual growth, Gurian inserts a boxed one-page narrative, showing how Ben has just taken one of the "ten steps to enlightenment." For example, when Ben commits to going to Istanbul and then has a dream in which his arms turn into white wings, Gurian frames a box titled "The Threshold," explaining that "The third task of the mystic lies in becoming one with the senses. This is called sensory immersion.... This is not hedonism. Rather, it is sensory action that breaks down ego defense." Unfortunately, this overriding lesson plan makes the story seem stilted and overly contrived, à la The Celestine Prophecy. Even so, as a vehicle for exploring stages of spiritual growth, this is a time-honored device--take an adventure story and make it an archetypal quest. As a result, readers who appreciate storytelling as a means to enlightenment will find themselves happily at home in this genre.
Gail Hudson
Amazon.com Review