A FINE YOUNG MAN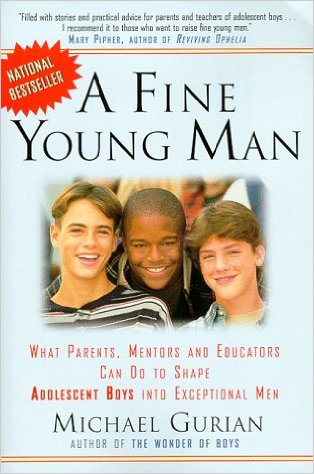 A FINE YOUNG MAN
What Parents, Educators and Mentors Can Do to Shape Adolescent Boys into Exceptional Men.
From depression to dropping grades, from incidents of violence to teen suicide, today's adolescent boys are one of the largest at-risk groups in America today. In this bracing and insightful book, the bestselling author of The Wonder of Boys directs our attention to the unknown problems and marvels of this age group, helping parents and mentors shepherd boys through the challenging ages of ten to twenty.
Puberty encourages alienation and fear. The result is that other boys often have a good deal of influence in the lives of younger adolescent friends, for better or for worse. A number of medical conditions have become almost common among adolescent boys, at least in part because of a lack of support. These range from simple depression, to trauma, to the elaborately named attention deficit hyperactive disorder (ADHD). Experimentation with drugs and alcohol has become almost common, and these contribute to delinquency and sometimes even to suicide.
In A Fine Young Man Gurian establishes three major stages in a boy's progress to manhood: transformation (the metabolic changes from ages nine to thirteen), determination (characterized by alternate aggression and withdrawal), and consolidation (indicated by determining and testing definitions of adult male behavior). He concludes by offering what he considers indications that the process of individuation has begun. He returns often to the worthwhile observation that what boys need at every stage of the process of maturing is consistent support from a variety of sources both within and outside of the family. It is this support that is too often lacking.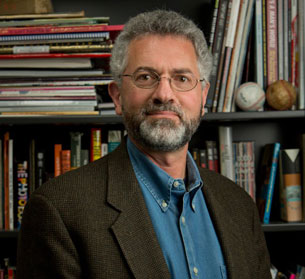 MICHAEL GURIAN is a marriage and family counselor and the New York Times best-selling author of twenty eight books, including The Wonder of Boys, The Wonder of Girls, and What Could He Be Thinking? He has been featured multiple times in nearly all the major media, including the New York Times, the Washington Post, USA Today, Newsweek, Time, The Today Show, Good Morning America, National Public Radio, The 700 Club, and many others.
Provocative… His Wonder of Boys became the impetus for a growing 'boys movement.
USA Today
Convincingly illustrates . . . the peculiar pain and potential loneliness of being a boy in America today.
Time magazine
Filled with stories and practical advice for parents and teachers of adolescent boys… I recommend it to those who want to raise fine young men.
Mary Pipher
Reviving Ophelia
From juvenile crime and drug use to learning problems and mental disorders, boys far outrepresent girls. Why? Gurian thinks it's because we've neglected the emotional needs of boys. Thanks to testosterone, boys are "wired" for aggression, but this behavior tends to push people away, lessening chances for emotional connections. Arguing that many boys also have low self-esteem, Gurian offers dozens of sensible ways for adults to nurture boys. For instance, Gurian suggests that boys need a "clan," a group of five or more boys; a clan offers emotional support, plus important opportunities for boys to test themselves. He also discusses when it's time to explain the reasons for ethical behavior, the discipline tactics to foster responsibility, and the expectations parents and teachers should have for boys and their psyches during different stages of their lives. Reasonable and balanced, this should be a fine addition to parenting collections.
Brian McCombie
From Booklist
Beausay and Gurian are both clinical psychotherapists, previously published authors, and the fathers of boys. In their new works, they focus on the development of adolescent boys, sharing a concern for boys' complete growth?physical, spiritual, emotional, and religious?to adulthood. The books have different tones, however, and are directed at different audiences. Beausay addresses the parents of teenagers, assuring them that they will survive. Teenage Boys! is very upbeat with a flexible, not prescriptive, approach; suggestions are practical ideas for parents to try. Gurian's book is less a parenting book, although it will interest parents of adolescent boys, and more a work on adolescent male psychology. A Fine Young Man draws from biology, psychology, and sociology to paint a detailed picture of the tasks an adolescent boy needs to undertake to become a mature adult. Although the volume is somewhat scholarly in tone, no detailed bibliography is provided. Gurian helps his readers understand the teenager in depth, but his ideas are sometimes subject to challenge. Teenage Boys! is highly recommended for all parenting collections. A Fine Young Man is recommended for collections in adolescent psychology and larger parenting collections.?
Kay L. Brodie
Chesapeake Coll., Wye Mills, MD
Carrying forward some of the themes first introduced in his book The Wonder of Boys (1996), Gurian focuses on male adolescence, a crucial stage of development that, he argues, is in crisis today, being both misunderstood and diminished in importance. Drawing on his own research and experience as a psychotherapist, he lays out a picture of male adolescence that is often bleak: adolescent males are four times as likely as females to commit suicide; only one out of six adolescents diagnosed with ADHD is female, and that 90% of adolescent discipline problems in schools are about males. The thrust of his approach, however, is proactive and ultimately imbued with hope. Gurian emphasizes the importance of family in the three distinct stages (transformation, determination and consolidation) of male adolescent development, which can begin as early as nine and extends through the early 20s. In the nurture/nature debate, Gurian falls somewhere in the middle, explaining and validating the importance of both male "hardwiring" (the genetic component) as well as emotional and cultural "softwiring." With persuasive eloquence, Gurian outlines thoughtful and practical steps parents and other caregivers can take to create the kind of positive role-models and nurturing support systems that will help boys successfully negotiate the passage to manhood.
Publishers Weekly